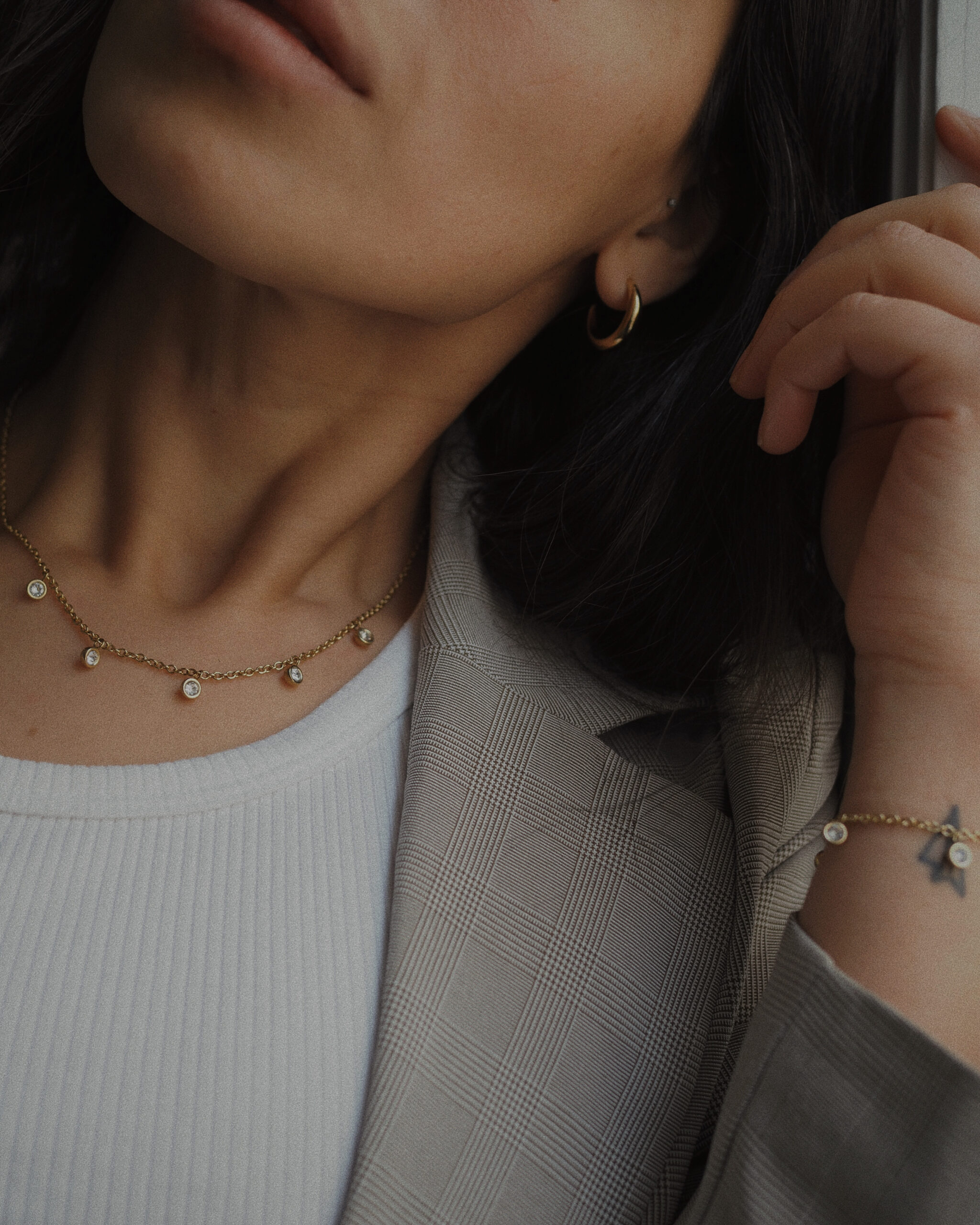 I have since always found myself liking dainty jewelry pieces, be it tiny hoops earrings, or delicate necklaces. Whenever I was in a shop I always found myself get lost in the jewelry aisle. However, it was just a couple of years back that I realized how much a durable jewelry piece could do and since then I haven't looked back. I mean who hasn't had that piece of jewelry you absolutely love and wear every day just to see how it tarnishes a month later because you missed taking it off while showering or wore it during warmer days. This time when jewelry hunting I came across Edblad's new collection, and let me tell you every single piece of this collection is classics you can wear every day. Their pieces are so durable and take a lot of beats. And since all golden pieces are 14 karats gold-plated, I've skipped taking them off and been wearing them day night and they look absolutely amazing and haven't tarnished the tiniest.
Below I have linked all the pieces I got myself and some more favorites and I hope you find some favorites of your own and love them as much as I do. Happy shopping!
This post contains affiliate links. // Inlägget innehåller reklamlänkar.